Why Pick RE/MAX, I am part of a community of agent the sell 2x more real estate then anyone else in the market.
About Me: Realtor, Broker Associate 23 Years
Real Estate Broker since 1993, Full Time Professional
Graduate University of Wisconsin- Madison
Successful, 20 year Career as a RE/MAX Broker representing 100″s of buyer and sellers.
Multi-years of Multi-million Dollar Production, 100% Club
Proud annual contributor to Children's Miracle Network Hospitals Charity
Best Known for the development of The creek at Ellington Golf Course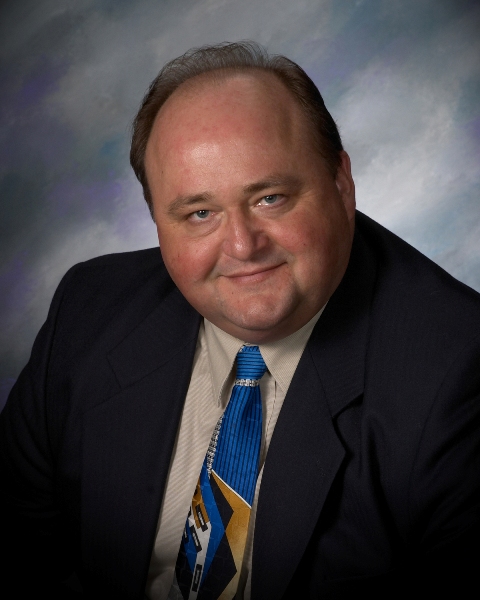 I am sure you may wonder why as a Seller, you should consider hiring me as your Realtor; here's are a few reasons why…
Reason #1: Your House May Sell for More Money…
When selling a home you desire to get a highest dollar amount possible. You are in a search for that one buyer, someone that has needs, wants, and high desires for your home. To accomplish this, you need vast exposure and multiple offers. In today's market, buyers are still looking for value. One of my
JOBS
is collect as many bidders as possible so you can have the luxury of multiple offers, and get the best possible price. The more people (eyeballs) you have, the greater the chances of you getting more for your house, resulting in
more Net proceeds.
Whether you know it or not, Realtor's know the market and set market prices. Also, I have a lending team which has a network of buyers using their help to find homes in addition to the
MLS
. One the most common mistakes for the "For Sale by Owner" is that today's savvy buyers have more information than ever on comparable houses, at their fingertips. So, in other words, if you are not priced and marketed properly from the get go, you're in trouble. Commonly, this situation cost sellers more than you save when trying to avoid paying a commission. Lastly, if buyers know a Realtor not involved, they are going to try to get that commission you are trying to save and put it in their pocket. Statistically, based on a recent national survey, NAR showed that on an average "For Sale by Owners" got 13% less for their house. So you can conclude, when you allow me to help, you'll net more money in your pocket, even after you pay a commission.
More Exposure + More Eyeballs+ More offers
= more" Net Proceeds"Reason #2: Professional & Social Marketing…
In today's ever evolving internet, it is a complicate entanglement of web sites all trying to get buyers attention. In addition, Social Media has been increasing its presence both in our personal and professional lives. If you are not a savvy, aware, marketer, it is easy to get lost in the crowd. It is my job to put your best foot forward. I am constantly
investing in innovation
to get your house in front of as many buyers' as possible. Professional photography, cutting edge response technology, Virtual Reality-360 degree VR experience & video, web site integration, social media and preapproval buyers making offers, will result in a
Higher Offer!Reason #3: The Art of Aggressive Negotiating, Knowing when to say NO…
This can be one of the most valuable resources in the selling process. One of the best tools an experienced realtor's is knowledge and anticipation directed at the psychology of the buyer's motivations to make a deal (how they are acting, questions they are asking, their terms and initial price offered). I'm an aggressive negotiator and won't let you leave it on the table. I do this every day, and I don't get emotional over low offers, or ridiculous demands. As we get into negotiations, most seller's tire of the process too quickly. I won't let that happen, and will let you know when it's OK to say NO!
Reason#4: We Solve & Head off Problems…
This is maybe the most important service a Realtor has to offer a seller. I have
Experience
, with 23 years of selling homes… I have seen it all. I can review your house, suggesting cost effective updates and point out potential issues for a home inspections or financing. This means you can correct them prior to accepting an offer, saving you time, dollars and frustration. I can resolve problems quickly because we have
Professional Contacts
long standing relationships with mortgage bankers, contractors, and title companies. Realtor's help create a smooth closing process.
Reason #5: Save You Time and Home & Personal Security…
Time,
I can save you 80-100+ hours of your time and allot of frustration. We handle all of the work for you, and I am an expert at marketing, financing, loan conditions, home inspections, appraisals, negotiating, etc. Industry experts say, on an average house, they are nearly 200 different items and issues that a Realtor does in the process of selling a house.
Security
, sometimes over-looked issue because we live in a safe area, is home and personal protection & privacy. If selling yourself, you have to put yourself and family out there. Personal contact information, people coming to home wanting to get inside, people you don't know. A forgotten aspect of hiring a Realtor is the added security I provide. All access to home is routed to me and screened. Starting with a secured lockbox, all showings are with pre-screened and qualified buyers, anyone in your home is always accompanied by a professional. All your personal information, phone numbers or emails are not available to the world…
What's your Time & Privacy worth to you?
Reason #6: Specialized Knowledge…
Hiring a Professional, with advanced
Education
, can be a one of the best decisions you make for one of your largest investments. I can anticipate issues and resolve them without being offended or getting emotional. A Realtor's specialized knowledge helps "you" correctly price a home , ensure it's ready for sale, it's marketed properly, it's sells faster with fewer showings, less cleaning…saving you time. Anticipating issues helps the home make it through home inspections, ensures buyers can secure financing, and making sure the home appraises. Moving forward on schedule, keeping closings on time means lower tax proration's, less interest paid, the bottom line…
Reason #7: A Realtor can Make the Whole Selling Process Stress-Free…
An Experienced Realtor has a lot to offer. You, as a seller, lead busy lives, working, taking care of your home, kids, family, yourself…then you decided to move. Let's face it, moving is a big undertaking, changing schools, packing, finding help, and then you need to keep the house spotless until you get an offer. God forbid the buyer backs out (buyer's remorse) or they can't get financing (Dodd Frank) or maybe lose the home you're trying to buy! In today's market, buyers can be very difficult to deal with and they are stressed out too. I can take on all the burdens of the process and help you through the trials of selling, maintaining your sanity.
Our Mission Statement:
Our philosophy is simple: clients come first. We pledge to be in constant communication with our clients, keeping them fully informed throughout the entire buying or selling process. We believe that if you're not left with an amazing experience, we haven't done our job. We don't measure success through achievements or awards, but through the satisfaction of our clients.